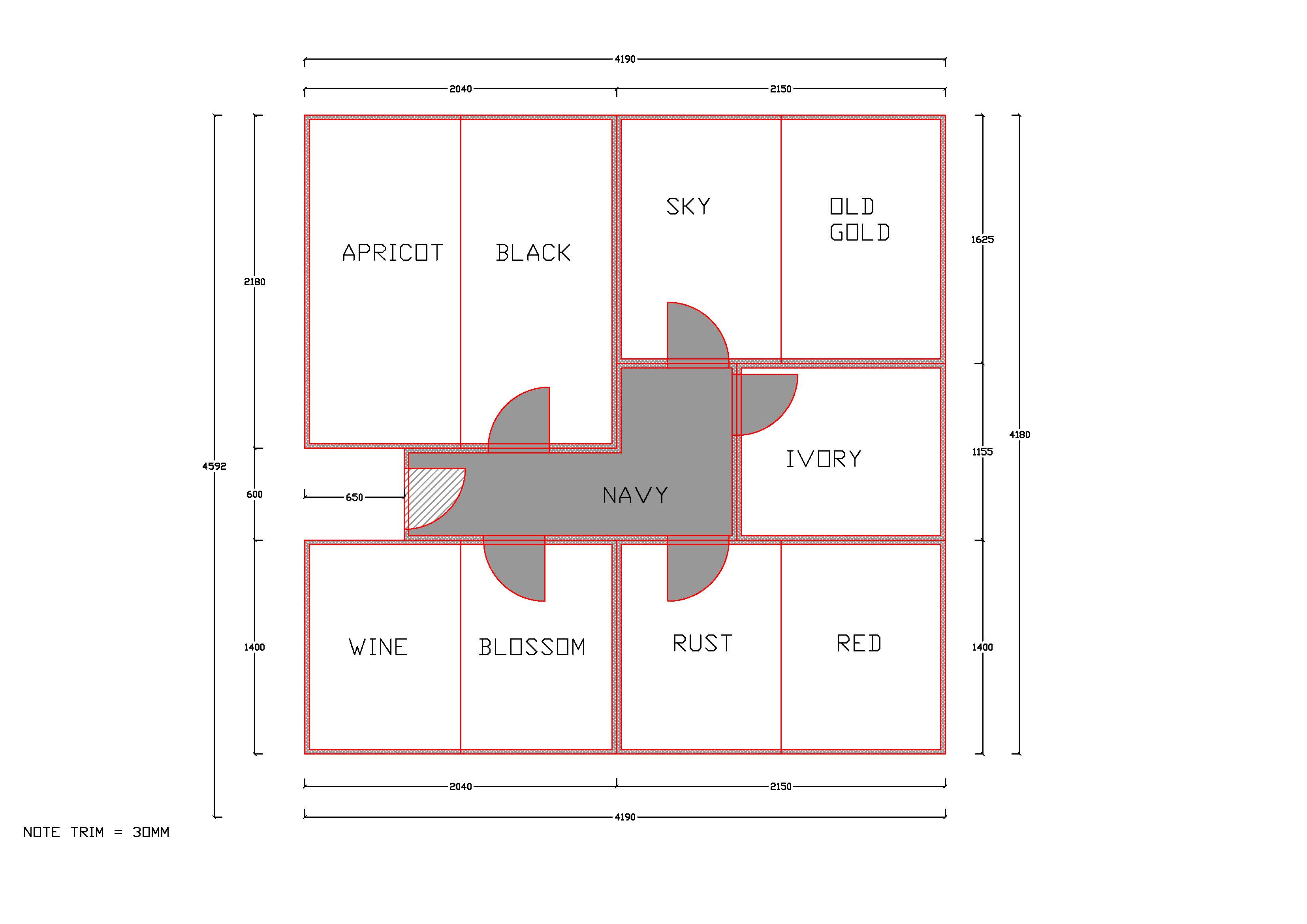 The Space Has Been Created For Something To Happen 1:2


Collaboration with artist Esther Stewart, exhibited at Gertrude Glasshouse 2019

In this project at Gertrude Glasshouse, I used the digital model I'd already created of Esther's house to scale the house down to a scale of 1:2. Using this model, I devised a system to extract each wall and roof panel in order to create a pattern that Esther could sew together to create a hanging version of the house that fit inside the gallery and viewers could stroll through. As well as creating the pattern, I used the 3d model to accurately calculate how many metres of fabric should be purchased in each colour, which saved money and avoided fabric wastage.