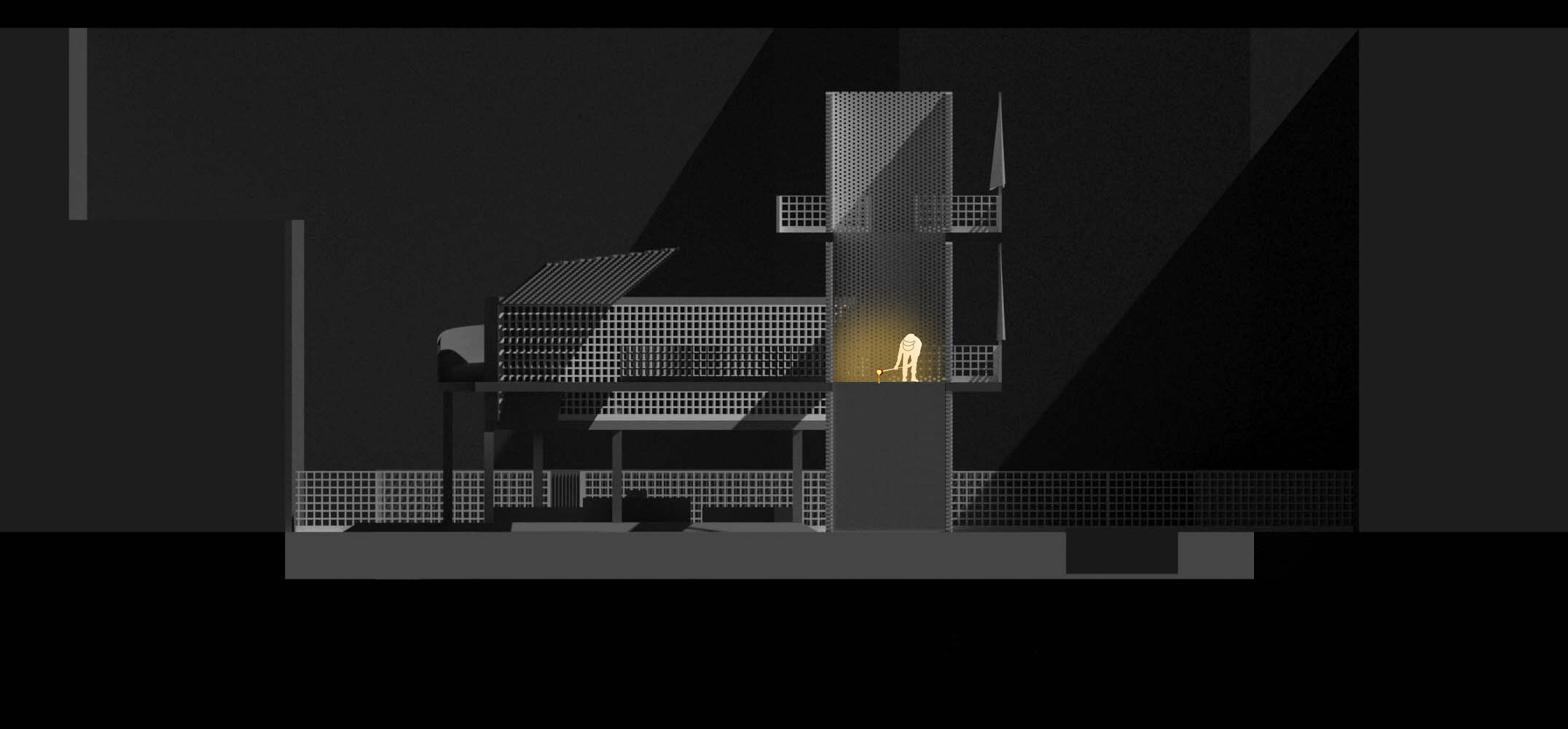 The Garden Of The Lost And Their Survivors


Images from Masters Thesis in Architecture

Femicide and the impunity that accompanies it is an issue that has historically plagued Mexico and is worsening still. This thesis explores an architectural response that places the 'burden of remembering' onto the viewer and emphasizes the violent loss and subsequent absence of individuals through the generation of small-scale memorials that are placed around the city; this is done using a foundry. The thesis uses the Mexican Ofrenda as a compositional generator to create a centralised site for production, remembrance, reflection, respite and community growth.

Featured above are a few select images from my masters thesis. They were made using a combination of 3d programs, rendering programs, Adobe Illustrator and Photoshop.