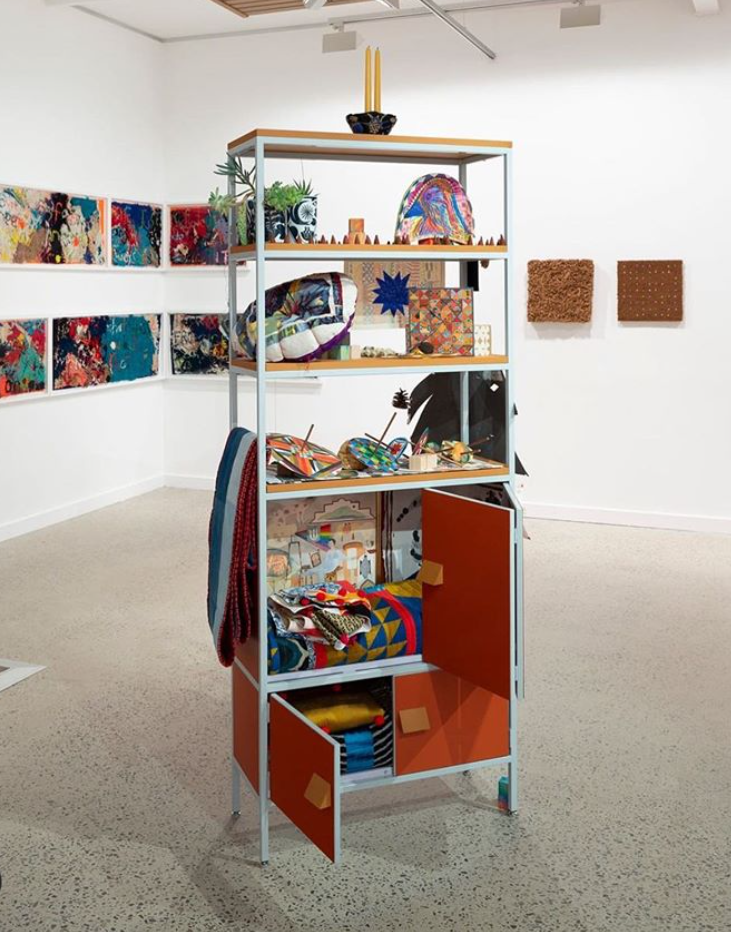 Haus Werk: the Bauhaus in Contemporary Art


Model & drawings for Esther Stewart and Pallavi Sen for their exhibition at McClelland Sculpture Park

For this project I collaborated with Esther on the design of the shelving unit that displays Pallavi's work. I digitally constructed a 3d model and then used Adobe Photoshop to superimpose images of Pallavi's objects onto the shelves in order to give an idea of what the final project would look like. The 3d model was later used to construct the real-life object.